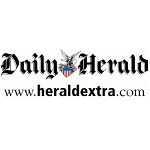 Daily Herald
Article: It's Time For Fun With STEM At SheTech Explorer Days
The SheTech Explorer Days are back, and there is literally something for every young woman at this event.
SheTech is put on by the Women Tech Council as a hands-on tech conference for high school girls. The day includes a plethora of interactive hands-on workshops centered on science, technology, engineering and math, or STEM. Girls who attend can explore robotics, computer programming, digital media, chemistry, health and microbiology. [Read more]

GoodForUtah.com
Article: SheTech Explorer Day Gets Girls Excited About Careers In STEM
2/15/2018 – SALT LAKE CITY, Utah(News4Utah) This morning, some key organizations are looking to help Utah high school girls get excited about their careers. They're preparing for SheTech Explorer Day. Roberta Reichgelt from the Salt Lake City Department of Economic Development, and Sara Jones, Co-founder of the Women Tech Council, joined Brian Carlson to explain. [Read more]
Explore The Possibilities

in Science and Technology!