2018 SheTech on March 1st - Don't Miss It
Utah girls get hands-on experience at SheTech
[Left] Nicole Peterson's hair raises from static after touching a Van de Graaff machine during SheTech Explorer Day at Utah Valley University in Orem on Friday, March 3, 2017.  [Below] Women Tech Council Founder Cydni Tetro discusses the deep importance of getting girls interested in Tech.
Read More at Deseret News
High school conference aims to change demographics of tech workforce
Picture a convention of 1,200 high school students who want to go into a technology field.  How much do you have to change your picture when you learn they are all girls?  The She-Tech conference at Utah Valley University exists to shatter male-centered tech stereotypes.  See the video at Fox13
SheTech Explorer Days inspiring Utah girls to pursue science, STEM
Jayden Tanner, an Orem home school student, attended SheTech's Explorer Days last year, too. She said the opportunities really opened her mind as she plans her path to a career as a veterinarian. "That all involves science, technology and chemistry," she said. "I never thought of myself as a very techy person, but I'm realizing, 'Hey, I can get involved in technology."
Read more at The Daily Herald
SheTech Explorer Day is a hands-on tech conference for high school girls 9th through 12th grade. This day-long event will include hands-on workshops in science, technology, engineering, and math (STEM).  Our ultimate goal is to expose girls to technology in a fun atmosphere as well as meet STEM role models to learn more about opportunities in those fields. Girls who attend will have access to internerships, receive a SheTech certificate, receive pathway information and become part of a community to help girls have opportunities in STEM.
What will I do during the day?
Your day will be very interactive and allow you to touch and feel a lot of really cool things.  You'll start in the morning with some sessions where you can explore things such as robotics, computer programming, digital media, health and microbiology.  You'll then listen to a keynote speech from a woman business leader while enjoying a catered lunch.  In the afternoon we have a SheTech Challenge where you will be in teams for a design activity.  Finally, awards and giveaways will round out your day.
Take advantage of SheTech opportunities.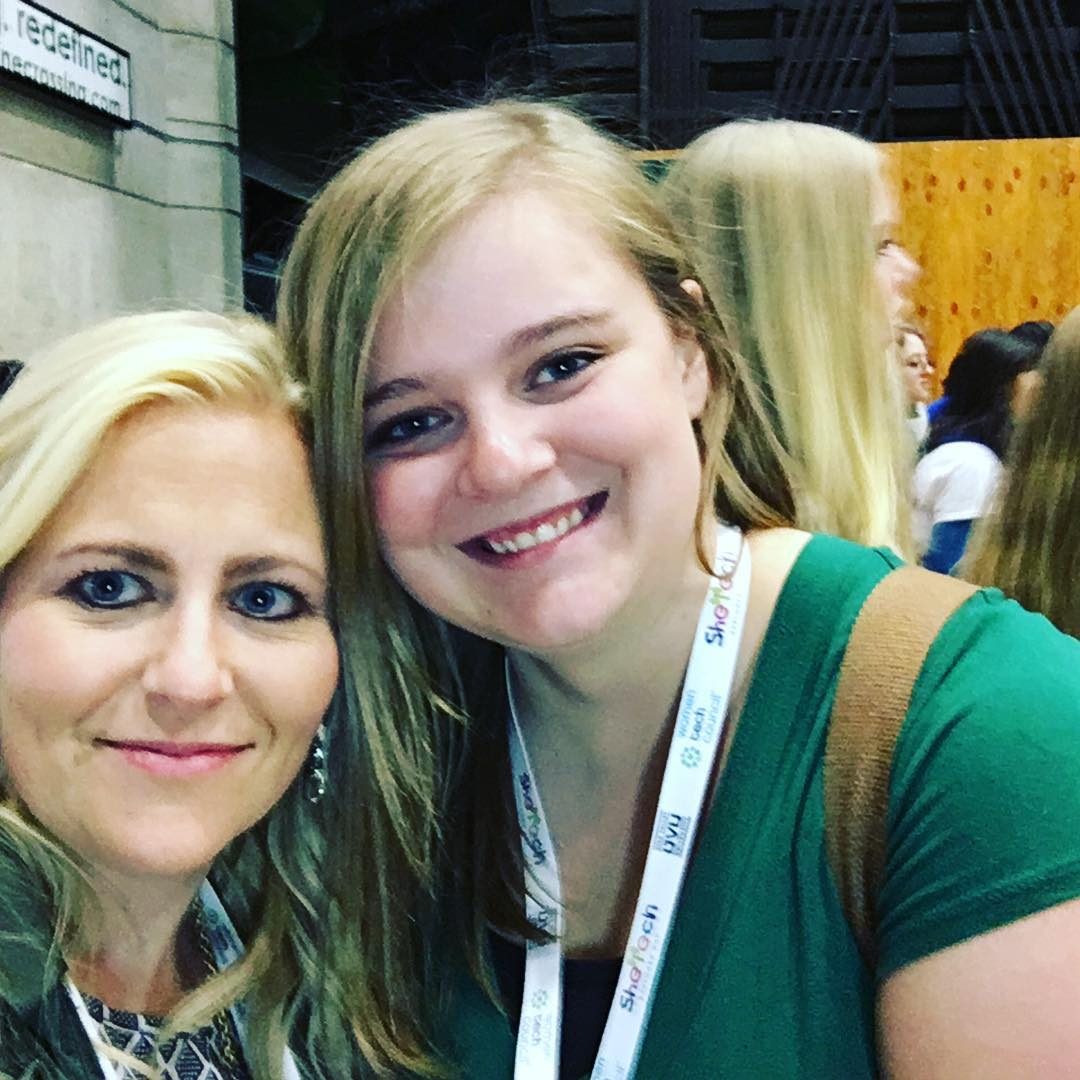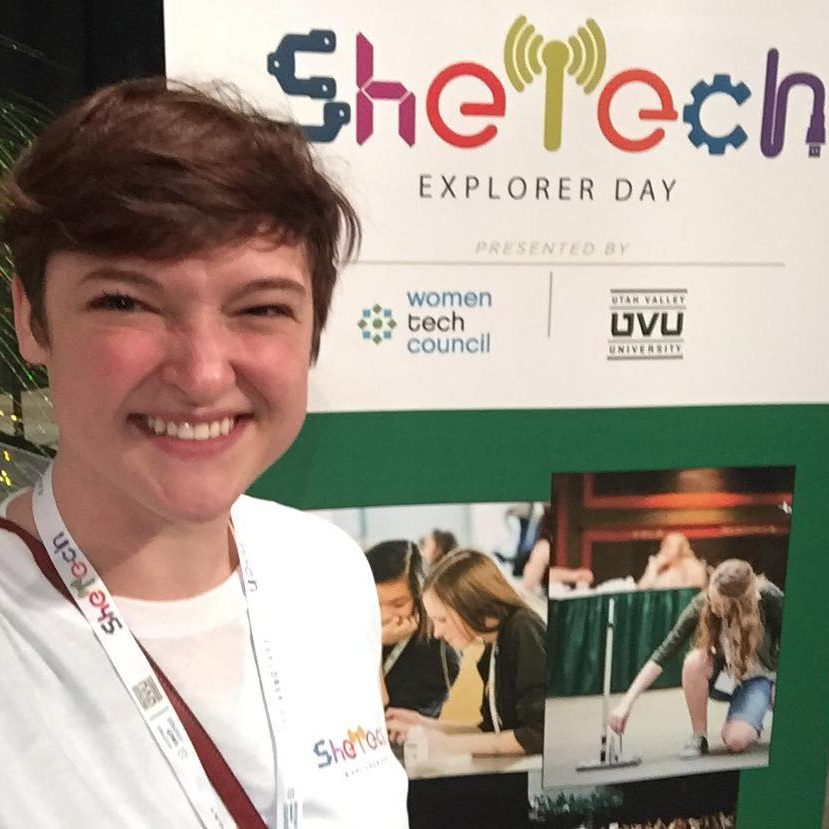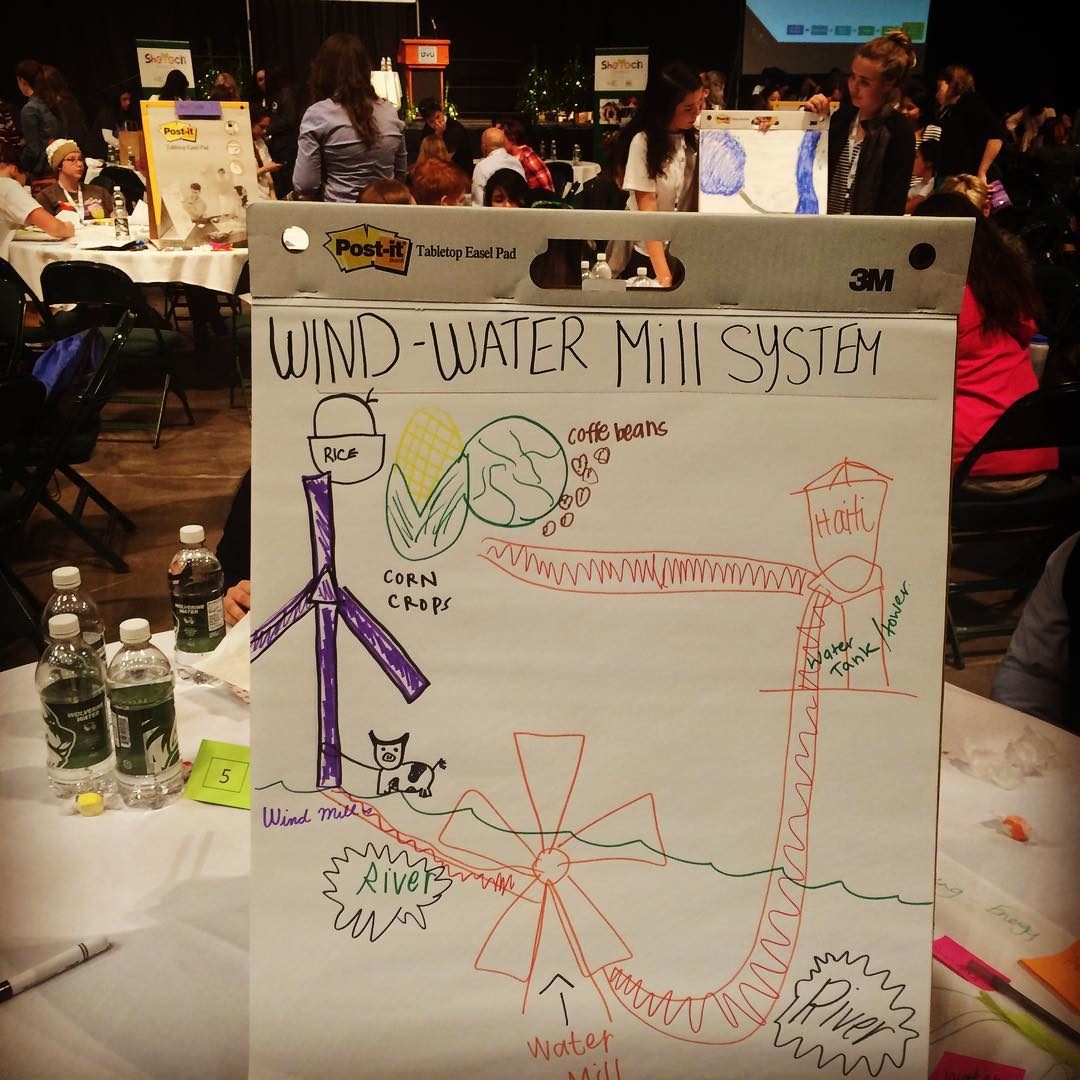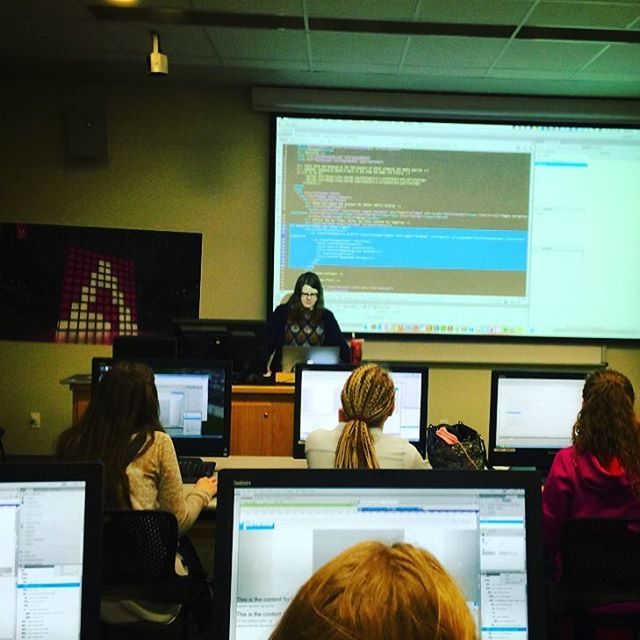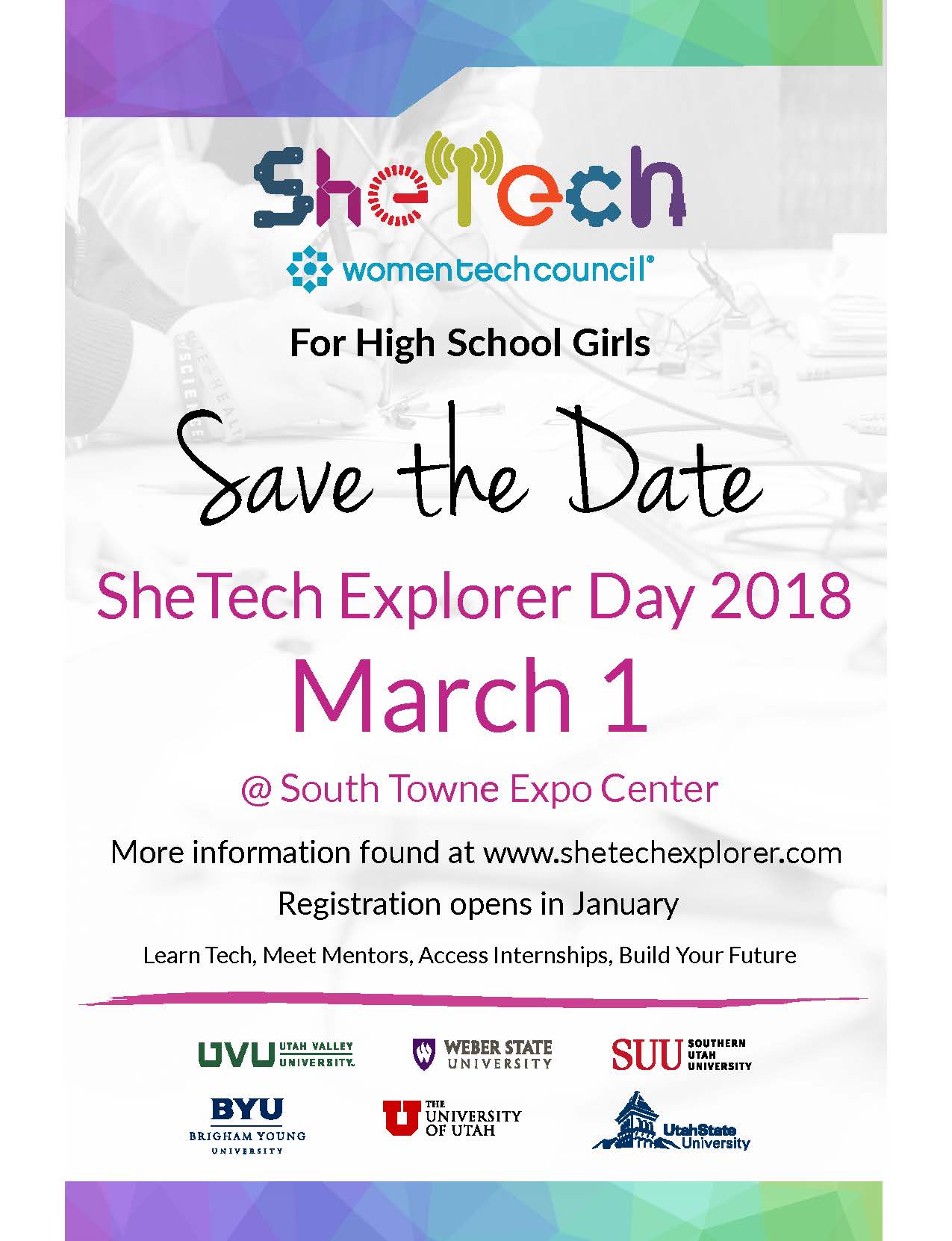 Internships
Over 250 internships are available to students who participate in the SheTech program. All girls who complete the SheTech program will have the ability to submit for interships through our industry partners. Internships with open the end of March.
Scholarships
The SheTech platform includes providing a list to STEM scholarships opportunities for girls.
High School Curriculum
The platform also includes pathways planning. Once the girls get exposure to tech and determine their interests we will work them to understand what classes to take and preparation they can do to head in to a career in STEM.
Certifications
All girls that complete the Workshops, TechZone and TechChallenge will receive a certificate. In addition, Certiport is offering girls who come through the SheTech program the opportunity to complete an industry certification. To receive one of those certifications check the box on registration to get access to the curriculum.
Explore The Possibilities

in Science and Technology!