AQUARIUMS: Not Just For Fish!

Could you train a dragon, if you had one? Would you know how to even take care of one? Join the Loveland Living Planet Aquarium's education team for some animal edu-tainment. Don't expect to see fish, but be prepared for some other scaly, slimy and even furry critters to help us introduce you to the world of animal education. Join us for water quality tests, animal presentations, and even learn to train your classmates! Come explore, discover, and learn with us as we dive into the world of animal care, training, and education.
Biotechnology and Forensics: use of science and technology to help solve crimes.

Biotechnology applies biological systems to technologies designed to improve humanity. It has many applications ranging from developing pharmaceuticals, creating biofuels from novel sources, personalized medicine, conservation and biodiversity, creation of genetically-modified foods (GMOs), genealogy, and forensics. In this workshop, students will study and participate in some of the techniques that forensic scientists use to help solve crimes. You will be introduced to a variety of topics to help you understand the biology behind crime-solving techniques such as DNA structure and isolation, genetics, chemistry, and physiology. We will then analyze a "crime" scene and try to identify the perpetrator.
Electricity in your body

We will briefly talk about how our body uses electricity to regulate everything our bodies are capable of doing. Subsequently, we will conduct hands-on demonstrations during which students will have a chance to experience the body's electricity.
Emergency Medicine

What would you do if you witnessed a car accident and you were the only one around to help the victims? What would you do if you were having dinner with your family and your little brother started to choke? Would you know how to help?
Engineering Polymers for Medical Devices

Polymers are large molecules made of repeating subunits and make up many materials we use in everyday life. Polymers play a huge role in building life-saving medical devices used in medical procedures. It's our job as engineers in the medical device field to create products that help people recover from illnesses and life healthy lives. Engineering the materials that make up medical devices is one way to create devices with optimal performance. This workshop will cover materials science and engineering and how engineers use these engineering fundamentals to create all kinds of devices. We will discuss polymers and how they can be engineered to exhibit specific properties, and then students will get to engineer their own polymer slime.
Nothing Fits Better Than a Perfect Pair of Genes

Have you ever wondered why your hair is straight or curly, or what makes your eyes blue or brown? It is your genes! Come and learn about genetics using zebrafish. Conduct an experiment to determine what genes zebrafish adults have by examining their offspring (babies). See the beating heart of a baby zebrafish and learn why zebrafish make excellent models for human development. Unleash your inner scientist!
Phlebotomy

A phlebotomist spends their day doing blood draws on patients for testing in labs to help diagnose illness or disease. There is so much they need to know about finding veins and many different types of needles and procedures. Come see your own veins using an infrared vein finder.
Scientist for a day!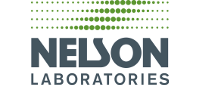 Here at Nelson Laboratories, we test medical devices. Everything from a band aid to an artificial heart—we test these products to show they are safe for us to use! Come learn about the microorganisms we look for, and a hands-on demonstration of how we test these devices. We will have lab coats for you to wear as you walk through a day at Nelson Laboratories.
The Wonders of Exercise Science

A demonstration of various exercise science techniques.
3D Graffiti

Make your words pop off the screen! Learn how to create stunning 3D typography artwork in Cinema 4D and Photoshop. Experience how 3D lighting, texturing and rendering techniques can make your digital art dimensional.
Adobe Dreamweaver Beginner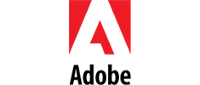 Learn how to use the responsive web design capabilities to build websites — from starter Bootstrap templates — that adapt to various screen sizes so your content renders gracefully.
Adobe Dreamweaver Intermediate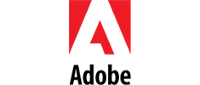 Learn how to use the responsive web design capabilities to build websites — from starter Bootstrap templates — that adapt to various screen sizes so your content renders gracefully.
Adobe Spark Beginner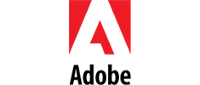 Create polished web stories with magazine-style themes. Get inspired by a wide variety of curated designs, then simply tap to select a beautiful, unique look. Your pages automatically adapt to look great on any size screen.
Computing like a hacker 

Computers are machines built by humans. They follow our commands and have zero emotions. But whenever it responds to me typing ""Thank You"" with ""You're Welcome"", I shiver. Come learn more about how to communicate with your computer the way hackers do in our favorite tv shows with: the Command Line.
girl(code)

You live in a world surrounded by technology; wouldn't it be great to learn how that technology works and how YOU can tell it what to do?! Join us for a fun and exciting session to learn how easy it is to write your own CODE! This session is HAND-ON, FUN and Exciting. Come learn how much fun it is when girls (code)!
Pick Your Place in Technology

Did you know that working in technology is not just coding? You don't have to be a scientist or mathematician, you just have to be creative with the drive to get things done. Let us show you all the different roles you can play in the tech industry that help bring technology to the masses. From research and engineering to product management and email marketing, you'll see why we love the tech industry and why we know there is a place for you! This is a fun, interactive session to prepare you for the diversity of roles available to you in technology.
Pixel Art

Make an animated GIF of your own character! In this workshop, explore animation techniques to create sprite cycles of a character that you design. Give your character life with a walk cycle, jump cycle and prepare your animation to be imported into a video game.
TechArt

Learn about HTML and CSS coding and how these simple tools can be leveraged to make beautiful works of art quickly and easily.
Trade in your toys for a career in digital media

Learn more about digital media careers then create a video with props and music to demonstrate your new digital media skills.
Diamonds are a Girl's Best Friend: The Chemistry of Diamonds

Come learn about the amazing properties of diamonds, learn how we make diamonds and their many industrial and cosmetic uses.  See gem diamonds of fancy pink, blue, green and purple.  You may even walk away with your own diamond!
Can you hear that sound?

Sound is fundamental to everyday experience. Acoustics is the study and use of the properties of sound. It spans a wide range of disciplines and applications from studying the ultrasound of dolphins to modeling nonlinear jet engine noise, from studying vibrations of musical instruments to using ultrasound for drug targeting for fighting cancer. We shall explore properties of sound used in string and woodwind musical instruments and in some medical devices.
Chemistry

The course will include an introduction to organic structures, reactions, and reaction mechanisms.
Drip, Drop, Dunk

Do you like playing with water? The students and professors in the BYU Fluids Group sure do, and we want to bring our world to you! Why can some animals run on water but we sink? Why does the water coming out of your shower head look like a smooth stream at first and then become little drops before it hits you in the face? And do you know how to keep an object completely dry, no matter how much water you throw at it? We do! Come and learn our watery secrets and explore some of them for yourself!
E-Textile Bows

E-textiles (or electronic textiles) are fabrics with embedded electronics.  Learn how to do your very own DIY wearable technology project.  You will design a hair bow and add a simple LED circuit to create your very own twinkling hair accessory!
Food Science & Technology: Exploring the wonderful, tasty world of Confectionery Science

Come learn how phase transitions in fat and sugar impact quality and development of popular confectionery items, from candy to chocolate. Come make crystals with us! Taste, feel, and see various confectionery products characteristics and unwrap their secrets using chemistry and physics principles. Learn about polymorphic structures, chocolate bloom, glass transitions, water activity and how sugar crystals and other ingredients play together to produce the vast number of confectionery products that we all love.
Made in your Own Backyard

See how products are made using today's manufacturing technologies. A hands-on activity will introduce participants to the tricks of how modern products are made and assembled. You probably don't realize what common everyday merchandise is made in your own state of Utah, from airplanes to iPhone memory. Participants will create their own product that they can take with them.
MATH + ORIGAMI: The Odds are Always in Favor of FUN

Do you like to get "dirty" with Origami and coloring? Then attend this hands-on Oragami workshop and learn how to use math to make an amazing 3-colored dedecahedron origami Buckyball! While you are making your Buckyball, you'll learn about planar graphs, Hamiltonian circuits, and 3-edge coloring. Impress your friends with your Buckyball and the math behind it!
Separation Science: What's Really in That?

In this workshop we will review the principles behind chromatography – a technique used to separate the different components of a mixture. This method is used in many fields, including chemistry, pharmaceuticals, medicine, and food science. We will do a hands-on activity using chalk chromatography to investigate what goes into markers and food dyes.
3-2-1 Blast Off

Soar to new heights in this rocket propulsion workshop. Learn how a rocket lifting off is an application of Newton's Laws of Motion. Build your own rockets and see how high and how far you can go. Learn how variables such as fin shape and weight affect how high the rocket will fly.
Changing the World Through Robotics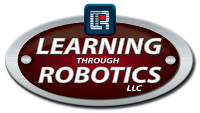 Explore the future through robotics - a hands on imaginative field. You will get to try your hand at programming, robots and sensors throughout the workshop.
DealerTrack Car Bots

You'll enjoy a hands-on experience learning how to program the DT Car Bots to do a variety of things, including maneuvering through obstacles. By combining the right technology with the right people, Dealertrack DMS helps automotive dealerships achieve more. Come learn how technology can be amazing and fun!
Flight Simulation-Free to Explore the Universe

Come explore the amazing world of flight simulation. This workshop will be run by six women engineers who create simulation technology that trains the pilots we all count on. We will take a brief glance into the path that each engineer took to arrive at their exciting diverse career destinations. We'll explore what STEM degrees are required to create simulation solutions. Working in small groups with these women engineers you will learn more about flight simulators and the constantly emerging technology that is required to develop these critical solutions that make the world a safer place. Come learn about the simulation solutions that train the commercial pilots that transport us around the world, astronauts and our military pilots. Fly around the same simulation environments that are used to train them all. Bottom line, learn that STEM is fun!
Is that Robot winking at you? 

Come explore the first steps to a future in CGI, animation, robotics, or psychology by designing a cardboard robot face capable of demonstrating facial expressions! During the workshop, participants will learn technological skills and mechanical knowledge needed to complete this challenge! They will work in small groups to design, build, and decorate cardboard facial features that utilize simple machines. Next, those features will be activated through the use of circuits and motors. Finally, all the parts will be combined to make an analog robot face capable of smiling, frown, or even winking!
Master Builders: Problem solving with design

Using WeDo 2.0 Lego Robotics Kis, students will show their understanding of scientific principles and design to solve specific problems and complete tasks.
Obstacles & Motives for Women in Engineering

This workshop helps you understand the importance of women in engineering and explains that the engineering profession is definitely a choice available to all of us. Talk about a few examples of successful engineers in the aerospace industry. I found that women choose engineering because they want to make sure they are making a difference. We can all make a difference together!
Up, Up and Away

Join us as we explore flight and rocketry by testing Bernoulli's Principle, experimenting with straw rockets, and flying remote controlled model planes up, up, (but hopefully), not away.
Keynote Speaker: Cydni Tetro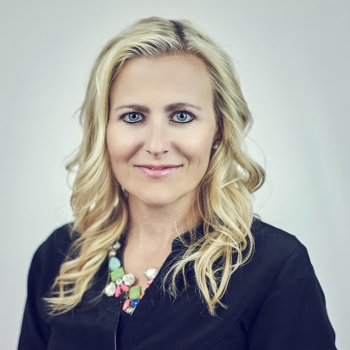 Cydni works with the world's largest brands, retailers and technology companies to deliver innovative technology products, drive execution and build high performing teams. She has worked with hundreds of companies including Disney, Microsoft, Marvel, Star Wars, Facebook, MLB, MLS, Warner Brothers, Dreamworks, NFL, Disney Stores, Target, Walmart and Toys R Us. She was founder and CEO of 3DplusMe, a 3D printing software platform, that was recently acquired by WhiteClouds. She spent 4 years at Disney as an Entrepreneur-in-Residence building technology businesses from R&D projects and launching those products into Theme Parks, ESPN, ABC and Interactive.  She is faculty for the Goldman Sachs 10k small business initiative where she teaches growth planning, leadership, sales and marketing. She is an Operating Partner at Mercato, a growth equity firm. She is founder and President of the Women Tech Council, a non-profit with more than 4000 members. Cydni holds a master's degree in business administration and a bachelor's in computer science from Brigham Young University.
7:45 AM
8:45 AM
9:25 AM
10:20 AM
11:15 AM
12:10 PM
12:50 PM
2:30 PM
Check In
Welcome and Overview
Workshop 1
Workshop 2
Workshop 3
Lunch & Keynote
TechChallenge
Awards & Wrap up
Get Registered!!
Register now to get the classes you want. Registration is free, but limited to the first 1500 girls. To register select 2 workshops, techzone, complete the info section, tell us if you want to complete a certification, submit your registration and you are finished.
We'll do our best to get you into the workshops you select. Just remember workshop placement in a class is not guaranteed, but no matter which workshop you attend - you will love it. Your workshop schedule will be provided to you at Explorer Day. And remember grab your friends and get them to come with you.
Our cool Workshop are listed below - take a look and choose a few favorites.  All workshops are offered during all three session times, if they are grayed out on the registration form they are already filled. So register now to get your top picks.
Registration for the 2017 UVU is now closed.  See the main Explorer Days page for other upcoming events.