Mentors
Virtual Mentoring
Mentors should be women and men working in STEM fields who can help guide students through the Ideation TechChallenge. This will be a 30-minute structured challenge where you will work with a small group of students via zoom, and then submit your judging score. We will provide training to help mentors prepare for this experience.
Mentors must be able to commit to the following:
Mentor Training Tuesday, April 28 4-5 p.m.
Live Ideation TechChallenge Thursday, April 30 1:30-3 p.m.
If you previously signed up to mentor at Explorer Day, we need you
to complete this new form to verify you can help on the new date
and updated format.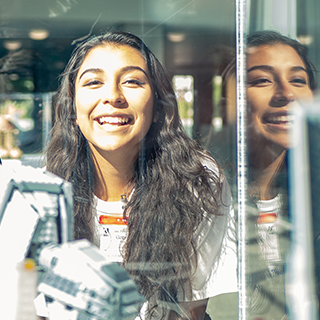 15,000 students will have participated in the program

SheTech Explorer Days happen across the country including in Utah, Arizona,Colorado, and Idaho.

SheTech participants report 94% better understanding of STEM careers and 91% greater interest in STEM degrees and careers.

Over 150 companies sponsored, taught workshops, TechZone booths, and/or mentored TechChallenge

1000+ industry mentors participate in SheTech